Install VNC (Virtual Network Computing) from http://www.realvnc.com/
You can get the setup from http://www.realvnc.com/download.html by selecting the Installable packages: Windows 9x/2000/NT/XP (x86). Choose x86 Win32 full installation.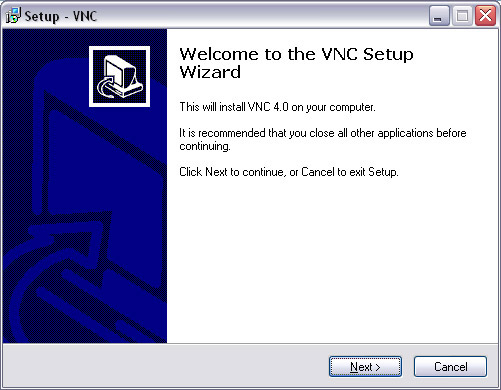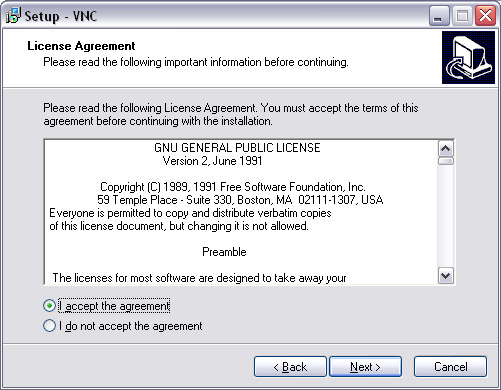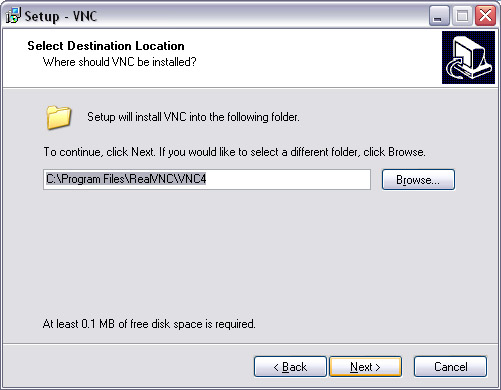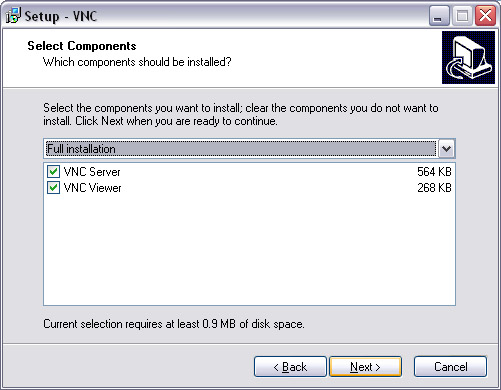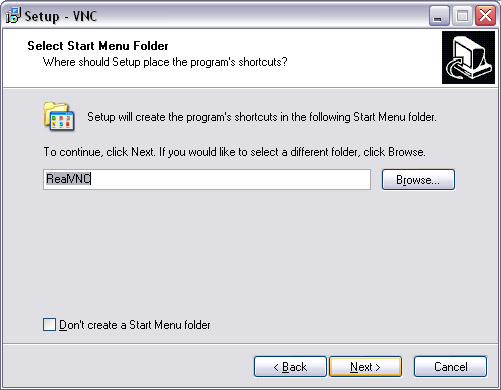 Enable the service for windows NT, 2000, & XP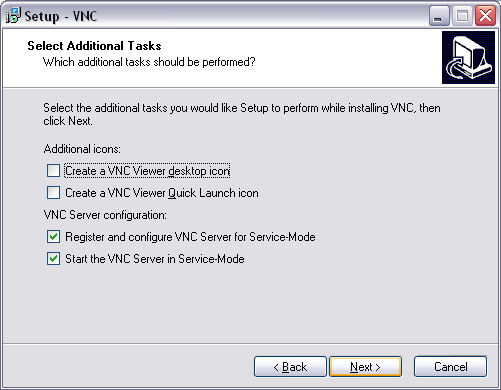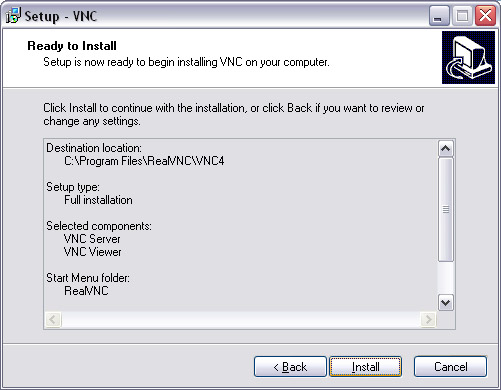 VNC cannot use encryption so we will not enable a password either, since it will be used over a VPN or ssh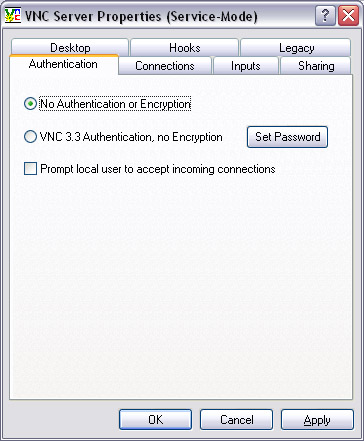 Only allow VPN/ssh connections by disallowing others to connect.
For performance issues disable the wallpaper, pattern, animations while connected.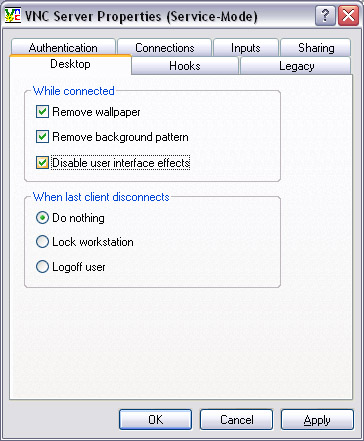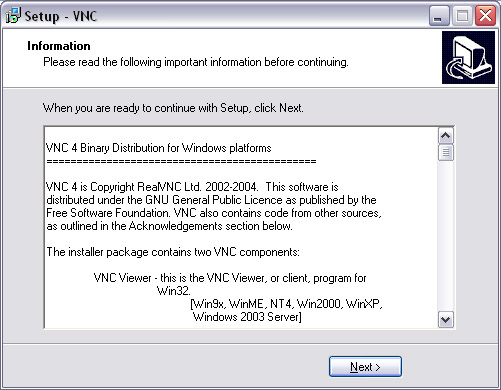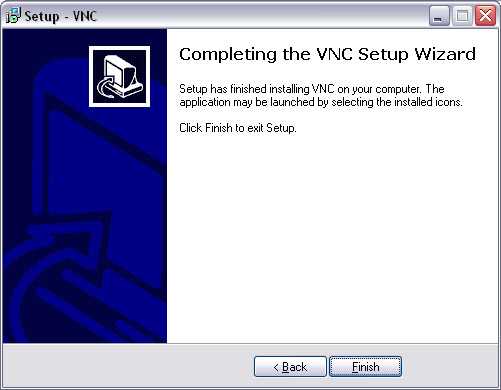 $Revision: 1.4 $
$Date: 2005/02/09 00:35:41 $